We're known by the company we keep, which is why you'll find the top brands of marine sanitation devices, their respective parts and fresh water systems parts sold in our 5500 sq. ft. warehouse located conveniently in Lake Park, FL. Below is a brief overview of items you'll find when you visit.
Don't see what you're looking for or have a unique or special request? No problem, we have long standing relationships with our manufacturers and can source and deliver whatever you may need.
FOR ALL YOUR MARINE PLUMBING NEEDS.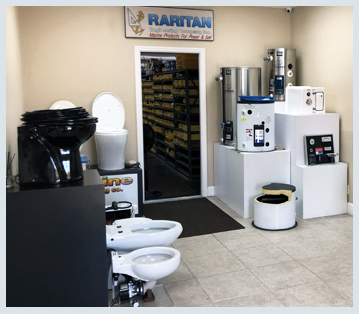 110 10TH STREET
LAKE PARK, FL 33403
HOURS: MONDAY – FRIDAY 8AM – 5PM
Serving South Florida Since 1999